Taiwan Hardware Show 2023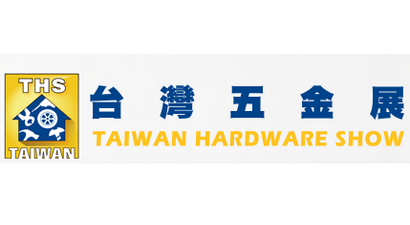 THS -Celebrating 22 years as Taiwan's biggest and most international hardware exhibition
2023 Dates : October 18-20 ,2023
Location : Nangang Exhibition Hall 2
(No. 2, Jingmao 2nd Road, Nangang District, Taipei City 115)
Booth No. Q508
SHOW DATES & HOURS
October 18 (Wednesday) 09:00 am to 17:00 pm
October 19 (Thursday) 09:00 am to 17:00 pm
October 20 (Friday) 09:00 am to 16:00 pm

THS is one of Asia's top trade fairs for the entire hardware and DIY sectors offering specialist traders and buyers with a comprehensive category of products and services. It is Taiwan's biggest and only true B2B hardware show, serving as a trading platform for sourcing and procurement. THS features a complete range of hardware products to showcase world class Taiwan quality, precision and service.
▸ Information about our booth
Date: October 18-20, 2023

Location: Taipei Nangang Exhibition Center, Hall 2

Booth No. : Q508
▸ Hung Ta - Expandable Garden Hose Specialist
Hung Ta Garden was established in 2007, We produce more than 1,000,000 pieces of garden hoses per year and export over the world. A manufacturer and supplier of garden tools we are. Producing with premium material for best quality of our water garden hoses and providing short lead-time, high cost-effective products for our clients. We supply a series product for gardening tools including expandable garden hoses, heavy duty garden hose.

▸ Why Choosing Hung Ta Expandable Water Hose?
Durable fabric design for expandable and heavy duty garden hoses for abrasion, Leak & Puncture Resistant. Small and lightweight for storage and convenient to use. Expandable hose can expands up to 2 times of its original length to unleash the limit of watering perimeters to every garden corner. Elastic hose for tear resistance and automatic release to prevent twist tangles or kinks. Automatic restoration to original length after water is out. Lightweight materials to make it easy for storage.

▸ Hung Ta Had Obtained Patents for Expandable Water Hose
Patent No. USA: US9074711B2 & US9453601B2
Patent No. Canada: CA2871894A1
Patent No. Germany: DE202014102064U1
Patent No. Spain: ES1296861U
Patent No. Taiwan: TWM479372 & TWM469410
Patent No. China: CN204042266

Displayed Products
Flat Garden Hose Function and characteristics :
Light weight
Kink Free. Provides an uninterrupted flow water.
Even if knotted, the water can flow normally
Lead Free Safe drinking water.
Durable Design: Resist leaks, abrasion, puncture.
Non PVC, ECO material inner tube
Max. Burst strength: 400PSI
High temperature/Anti-UV/Cold resistance

Heat resistant up to 80℃
Cold resistant -60℃

Flat design makes it easy to roll up and store after use